Environmentally Responsible Recreation
Whilst the Conondale Range Committee welcomes tourism and recreation in the region, they stress that minimum impact is vitally important.
Take care when walking, especially in rugged terrain.
Be responsible and don't damage plants or leave rubbish behind.
Avoid taking shortcuts as this causes damage, erosion and visual scarring as well as confusion about which is the right track.
Conditions in the area are constantly changing, so check with the local QPWS office before embarking on any off-track walks.
Permits are required to access some areas of the Conondales.
Domestic animals are not permitted in State Forest recreation areas or National Parks.
Please enjoy watching the native animals in their home, and don't interfere with or remove any. Removal of even small numbers of mature animals can significantly impact on future breeding success.
Please don't feed the goannas which are common on roads and in campgrounds - they are becoming a nuisance, scavenging for food left by campers, and raiding rubbish bins.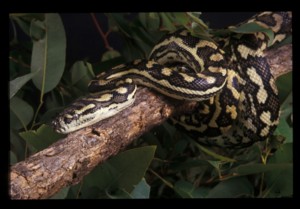 The snakes in this area are not naturally aggressive, they bite humans only if disturbed or provoked. The sensible method of dealing with snakes is to get out of their way and leave them alone. Wear sensible clothing when hiking.
Firewood is no longer supplied in campgrounds, it is available from roadside sellers or Kenilworth Produce Store. Please do not remove wood from the bush around the campgrounds.
There are no rubbish bins provided in campgrounds or picnic areas. All your rubbish needs to be taken with you.
Carpet Python